New research highlights the significance of educational equity
DNVN - A new study examines the effect of learning environments on the academic achievement of students of colour. Compared to their peers, these students believe they have less control over their academic environment, less confidence and self-efficacy in their academic abilities, and weaker relationships with other students and professors.
Securing Your Business: Ransomware Attacks and Cyber Hygiene Tips / Heat reduces productivity, even in factories with air conditioning
The study from the University of Ottawa emphasises that institutions of higher education must recognise and address the specific needs of their racialized student communities, as well as create inclusive learning environments that better meet these needs. Failure to do so could negatively impact the psychological health and academic performance of students of colour.
This study was conducted by Professor Rylee Oram of the School of Psychology in the Faculty of Social Sciences at the University of Ottawa, in collaboration with Professor Rebecca Sullivan and Maria Rogers, an associate professor of psychology at Carleton University. The study investigated how students from racialized and non-racialized backgrounds perceive their levels of satisfaction and frustration in relation to their learning environments.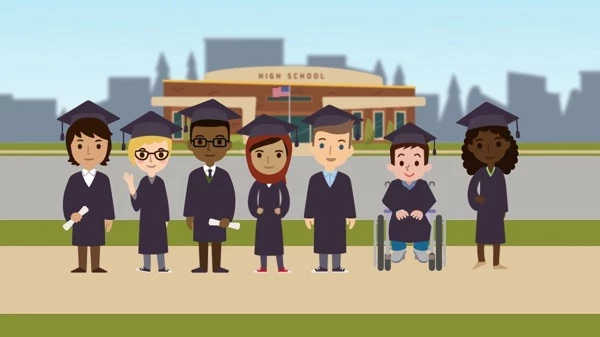 A total of 712 students from the University of Ottawa participated in the study; they completed a survey designed to measure their perceptions and levels of satisfaction in terms of autonomy, competence, and feeling connected to others.
Professor Oram explained that the purpose of the study was to determine if racialized students perceive a lower sense of control, receive less support, and feel less connected in their postsecondary learning environments, including classrooms and campus life.
The data gathered between 2018 and 2020 revealed that racialized students perceived lower autonomy satisfaction, lower competence satisfaction, and higher relatedness frustration in their learning environment, as well as high levels of relatedness frustration. These findings suggest that institutions of higher education should consider the needs of their student population and work to develop supportive learning environments that prioritise student well-being and academic success more effectively.
Professor Oram explained, "Previous research examining needs satisfaction and frustration has primarily focused on the general student population, overlooking the unique experiences of racialized students and how they perceive the learning environment." This study's objective was to shed light on these unique perceptions in order to gain a deeper understanding of how to enhance support for our diverse student population in higher education.
Journal Reference: Oram, R., R. Sullivan, and M. Rogers. A Comparison of the Perceptions of Need Satisfaction and Need Frustration Between Racialized and Non-Racialized Undergraduate Students. Canadian Journal of Higher Education, 2023
Thuy Duong
End of content
Không có tin nào tiếp theo