In the first quarter, fish exports were estimated to be worth $1.85 billion USD
DNVN - According to the Vietnam Association of Seafood Exporters and Producers (VASEP), the export value of fisheries was estimated at 1.85 billion USD in the first quarter (Q1) of this year, a 27% decrease from the same period last year due to lower consumption and import demand as a result of inflation and economic recession.
By mid-February, Vietnam's trade value had reached 72 billion USD / Visa exemption means international tourists can visit Phu Quoc for up to 30 days
At the end of the first quarter, shrimp exports brought in 577 million USD, a decrease of 40% year-over-year, while exports of tra and tuna fish brought in 447 million USD and 179 million USD, decreases of 32% and 31%, respectively.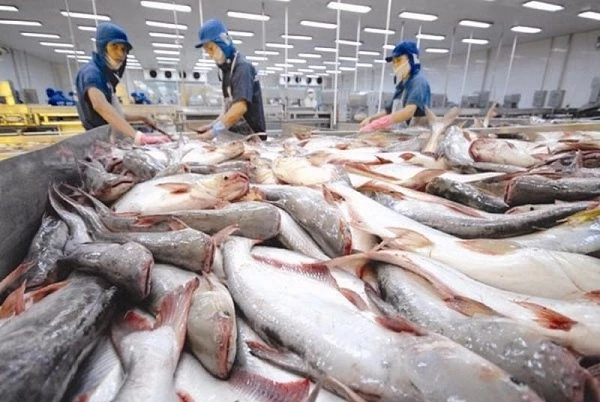 In the first quarter, fish exports were estimated to be worth $1.85 billion USD.
Le Hang, VASEP's director of communications, predicts that exports of aquatic products will rebound in the second quarter after several international programmes were held in the United States and the European Union to attract more buyers. Regarding the market, Hang remarked that China will become Vietnam's largest seafood importer, but that other competitors will exert substantial pressure on this enormous market.
The Ministry of Trade and Industry, Ministry of Agriculture and Rural Development, and Ministry of Foreign Affairs have actively organised trade promotion programmes to connect Vietnamese seafood exporters with potential customers in key markets over the past few years.
In the meantime, firms in the fisheries industry are seeking additional preferential loans and measures to eliminate obstacles for aquaculture farmers and exporters in order to stabilise material supply sources and increase exports.
Có thể bạn quan tâm
End of content
Không có tin nào tiếp theo