The struggle to hold an audience's interest: How words direct our focus
DNVN - A recent Journal of Marketing article by researchers from the Universities of Pennsylvania, Maryland, and Emory University explores how and why language used in content engages readers.
The most recent change in petrol prices saw a slight increase / First-quarter tax revenue surpasses $19.7 billion
Everyone desires to maintain the attention of an audience. Leaders want employees to read their emails, teachers want students to listen to their lectures, and brands want consumers to view their advertisements.
Likewise, media companies desire that readers consume more content. The reason is straightforward: the further down a news article readers read, the more ad revenue that article generates, and the longer audiences spend watching videos, the higher rates brands can command. And the more attention a piece of content holds, the more consumers learn about the discussed product, service, or issue.
Why do some articles captivate readers and encourage them to continue reading while others lose their interest after only a few sentences? And how does the content (that is, the language employed) influence whether audiences remain engaged? This study addresses these questions through the use of natural language processing on over 600,000 reading sessions from 35,000 pieces of content, as well as controlled experiments.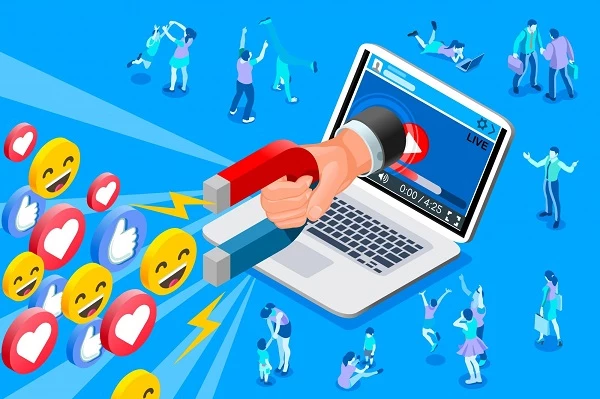 The struggle to hold an audience's interest How words direct our focus.
Engaging Content versus Clickbait
It is essential to differentiate sustained attention from other forms of engagement. Clicks, views, and similar metrics that measure how many people were exposed to a piece of content can be used to measure engagement. As Berger explains, "while previous research has examined how headlines or advertisements attract attention, we wish to investigate how content can hold a reader's attention." Focusing on short-term metrics such as views and clicks can result in clickbait or attention-grabbing headlines, but not necessarily content consumption.
Companies such as YouTube and Facebook use "dwell time," or the amount of time a user spends consuming a piece of content, to better measure engagement, estimate relevance, and enhance rankings and recommendations. A catchy headline may entice readers to click on a link, but how much of the article do they actually read once they open it? Do they quit after the initial couple of sentences? Do they continue for the majority of the article? Holding attention refers to the extent to which content retains the audience's attention and keeps them engaged.
"Our study indicates that easier-to-process language and language that evokes emotion encourage continued reading," says Moe. But not all emotional language is equally effective. These effects are instead determined by the extent to which distinct emotions elicit arousal and uncertainty. "Accordingly, anxious, exciting, and optimistic language encourages reading, whereas sad language discourages it," adds Schweidel. A simulation illustrates the implications of these findings for attention-trained content recommendation algorithms.
Implications for Management and Lessons
The study provides four key takeaways for chief marketing officers:
Firstly, it increases comprehension of what holds attention. While some research has focused on what attracts attention or drives word of mouth, less attention has been paid to how language sustains attention or encourages people to consume more content once they have begun. This study demonstrates the significance of emotional language and the influence of various linguistic characteristics on content consumption.
Secondly, the findings help advertisers, marketers, publishers, and presenters improve their content design. Since content creators want more than just clicks, the research demonstrates how simple language modifications can encourage sustained attention. In addition, while it is commonly believed that certain topics are naturally more engaging than others (e.g., celebrity gossip as opposed to financial literacy), these results demonstrate that writing in certain ways can increase sustained attention, even for "less engaging" topics.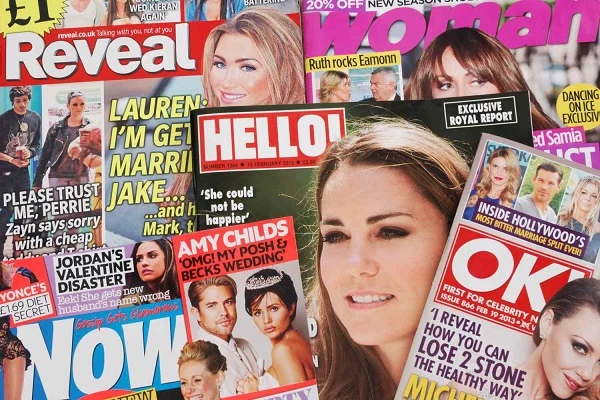 Certain topics are naturally more engaging than others (Illustrative image).
Thirdly, the results demonstrate that what maintains attention is not always the same as what grabs attention or promotes word-of-mouth. Certain language can increase the number of likes and shares, but emotions that make people feel certain are detrimental to sustaining attention. While some have argued that content that requires more cognitive processing should increase clicks, the study demonstrates that this is not the case when it comes to retaining attention. Different types of engagement exist, and findings from one type of engagement may not necessarily apply to others. Therefore, when developing content, managers should carefully consider which outcomes are most important to them and design the content accordingly.
Lastly, since online content consumption has become a crucial social issue, the findings have significant social implications. Disinformation and hate speech have been linked to negative outcomes for both individuals and society, and our findings emphasise the crucial role of language in this process. As the simulation demonstrates, if angry and anxious content holds attention, training algorithms to maximise sustained attention may recommend this content, which could have negative implications for consumer welfare.
Journal Reference: Jonah Berger, Wendy W. Moe, David A. Schweidel. EXPRESS: What Holds Attention? Linguistic Drivers of Engagement. Journal of Marketing, 2023; 002224292311528 DOI: 10.1177/00222429231152880
Có thể bạn quan tâm
End of content
Không có tin nào tiếp theo