Vietnam Cashew Association reduces 2022 export target
DNVN - The Vietnam Cashew Association (VCA) shall lower its annual export target to 3.2 billion USD as cashew exports fell by 9.2 percent in the first half of 2022 compared to the same period in 2021.
In ethical and sustainable markets, music is crucial for converting consumers' good intentions into actual purchases / How do advertisements influence viewers, study finds
According to Tran Van Hiep, Vice chairman of VCA, the Russia-Ukraine conflict is one of the major factors in the decline in exports. Russia was the 14th largest importer of Vietnamese cashews before the conflict cut off Russia from the SWIFT system, making it difficult for Vietnamese exporters to receive payments.
Secondly, increased inflation in the US and EU is another factor. As a result of higher inflation, consumers are forced to spend less on non-essential items like cashew nuts. Vietnamese cashew demand accordingly decreased. Moreover, China adheres to its zero-COVID policy, preventing the importation of Vietnamese nuts, he added.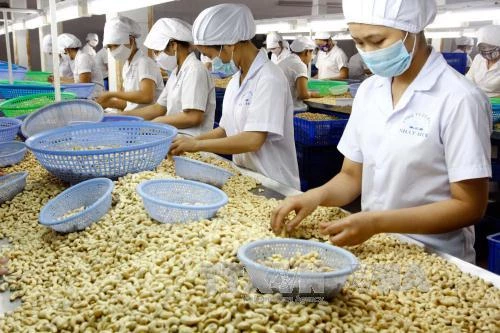 Vietnam Cashew Association reduces 2022 export target by 600 million
As a result of declining international demand, VCA had to cut its export goal for 2022 by 600 million USD to 3.2 billion USD.
In 2021, cashew exports earned Vietnam more than $3.6 billion USD. Vietnam exported over 206,000 tonnes of cashews worth $1.19 billion in the first five months of 2022, a decrease of 7.81 percent in volume and 6.81 percent in value, according to the Vietnam Cashew Association.
The average export price increased by 1.45% compared to the same period in 2021, reaching approximately 5,792 USD per tonne despite the decline in export volume.
End of content
Không có tin nào tiếp theo