Vietnamese pomelo has large potential for export
DNVN - According to the Vietnam Trade Promotion Agency, Vietnamese pomelo has great potential for entering deanding markets including the United States, the European Union, and Japan.
Personality traits are related to happiness and fulfillment in life after work / Your lunchtime walks in the summer could be making you less productive
The Deputy Director of the Export Promotion Centre, Nguyen Thi Thu Thuy, stated that Vietnamese pomelo is considered to be of superior quality to that of other countries due to its moderate sweetness, adaptability to consumers in numerous regions and markets, and low pest risk. According to the official, the pomelo's thick skin makes it easy to preserve for a long time after harvest, allowing for sea transport.
Additionally, agricultural products and pomelo in particular are subject to preferential tariffs under free trade agreements to which Vietnam is a party, resulting in a significant export potential for pomelo in a variety of markets. Thuy noted that Vietnamese pomelo is currently exported primarily as fresh fruit with low added value. Pomelo can be processed into a variety of products, including fruit juice, essential oil, and jam, whereas the essence in pomelo peel can be used to manufacture a variety of pharmaceuticals and foodstuffs.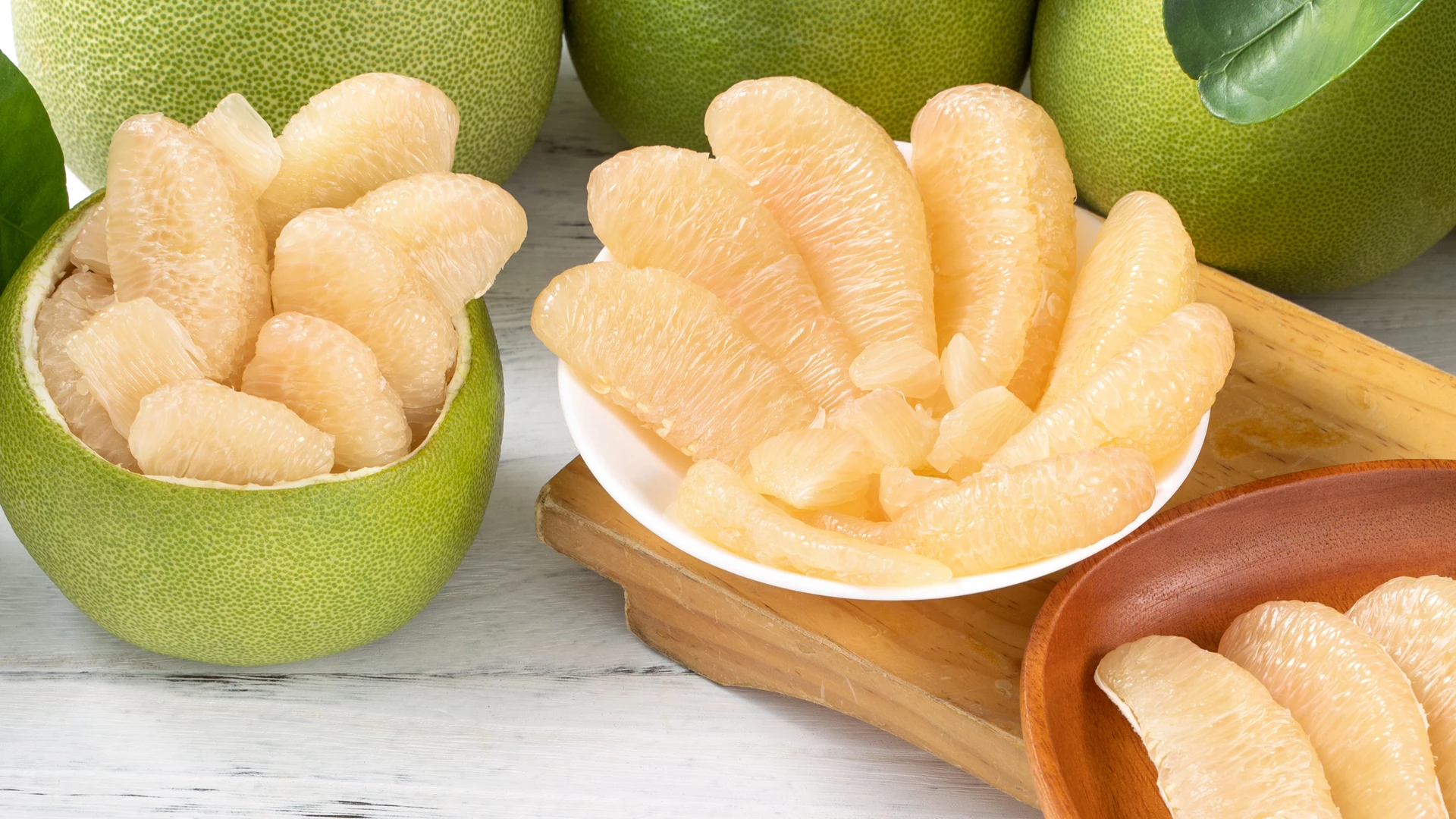 Vietnamese pomelo has large potential for export.
After mango, longan, lychee, dragon fruit, rambutan, and star apple, the United States has authorized the import of green-skinned pomelo from Vietnam, making it the seventh fresh fruit from Vietnam to receive permission to enter this market. Other items, such as coconut and durian, have been exported to the United States before, but in frozen form. Following the importation of pomelo, the United States is considering the importation of Vietnamese coconuts.
Thuy cited statistics from the U.S. Department of Agriculture indicating that the United States has an enormous demand for fruits, estimated at approximately 12 million tonnes per year, while domestic production of fresh fruit only met approximately 70% of the demand. She stated that this is a tremendous opportunity for Vietnamese fruits, including pomelo. According to Nguyen Manh Quyen, head of the Vietnam Trade Office's Houston, Texas, branch, Vietnam's fresh pomelo exports to the United States remain modest.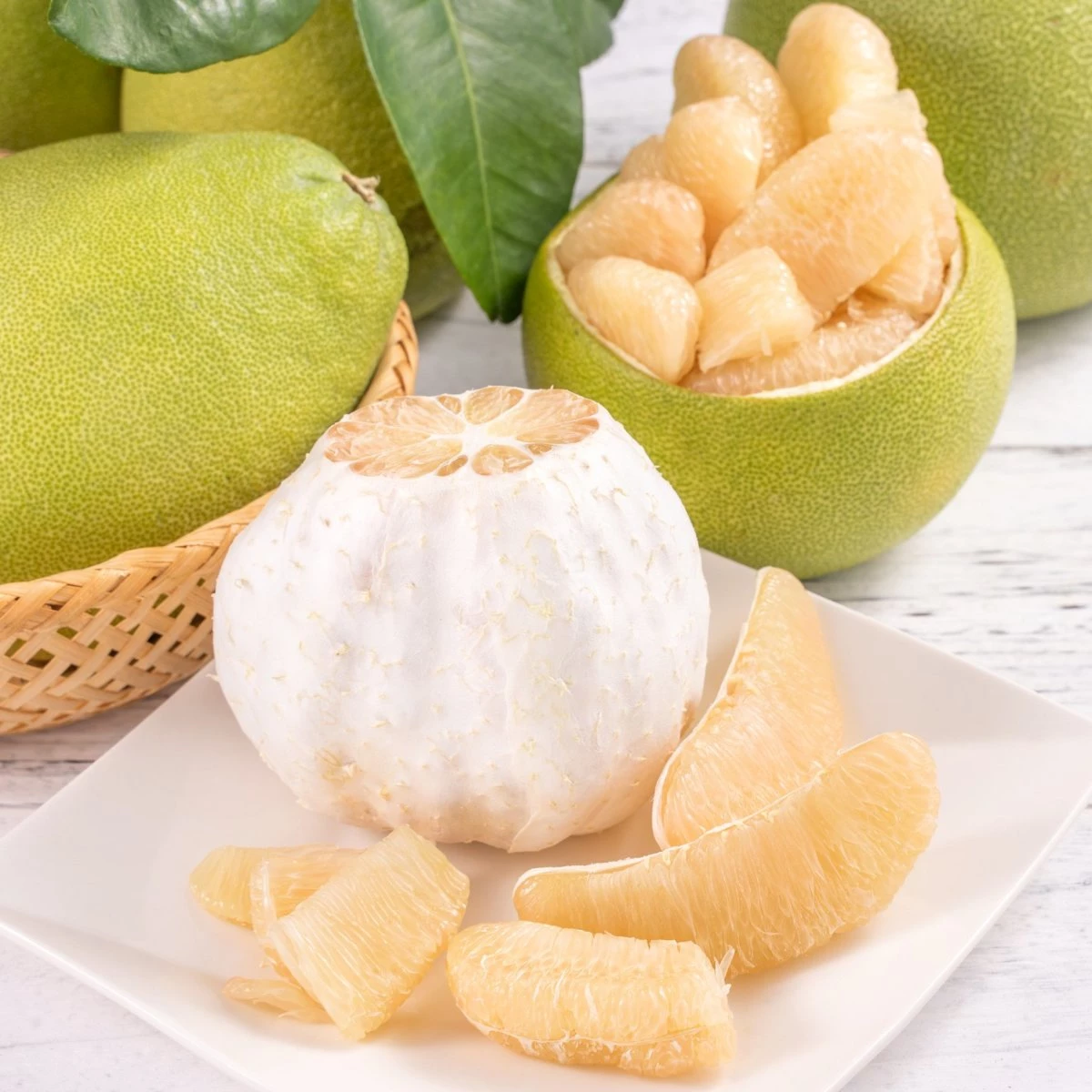 Pomelo is the seventh fresh fruit from Vietnam to receive permission to enter the US market.
According to statistics, the United States imported approximately 17 billion USD worth of pomelo in 2020 and 20 billion USD worth in 2021. In the first seven months of this year, the United States imported 14 billion dollars worth of pomelo, with Vietnam accounting for approximately 1 billion USD.
When exporting fruit to the United States, Quyen urged businesses to strictly adhere to the guidelines of the United States Department of Agriculture and the Food and Drug Administration. The expansion of Vietnamese pomelo is also possible in Indonesia and Hong Kong.
According to Vu Thi Thuy of the Hong Kong trade office, Hong Kong has a high demand for fresh pomelo, spending 36,4 million USD to import it last year, a 28.2% increase from the previous year. In 2021, Vietnam ranked second in pomelo exports to Hong Kong, with export revenues of 2.5 million USD, behind Thailand's 7.8 million USD.
In contrast, during the first seven months of this year, Vietnam's exports of pomelo to Hong Kong increased by 133% compared to the same period last year, reaching $2.53 million and making Vietnam the largest exporter of pomelo to Hong Kong.
End of content
Không có tin nào tiếp theo