Dan Phuong hosts festival of cultural, culinary, and tourism agricultural products
DNVN - Officially inaugurated on November 16, 2023, "Hanoi Agricultural Products Festival 2023" was held in conjunction with "Dan Phuong District Culture, Cuisine and Tourism Festival" at the historical and architectural relic site National art temple Van Hien, Ha Mo, Dan Phuong, Hanoi.
Your summer lunchtime strolls may decrease your productivity / Innovation Leaders Forum 2023: Activating the launchpad for Open Innovation for Vietnamese enterprises and startups
The event was organized by Hanoi Promotion Agency in collaboration with Dan Phuong District People's Committee.
A representative of the HPA stated at the opening ceremony that this is a significant agricultural trade promotion event in the series of activities organized to commemorate the 2nd Hanoi Agricultural Product Festival in 2023, which has been held successfully in multiple districts of Ha Noi this year.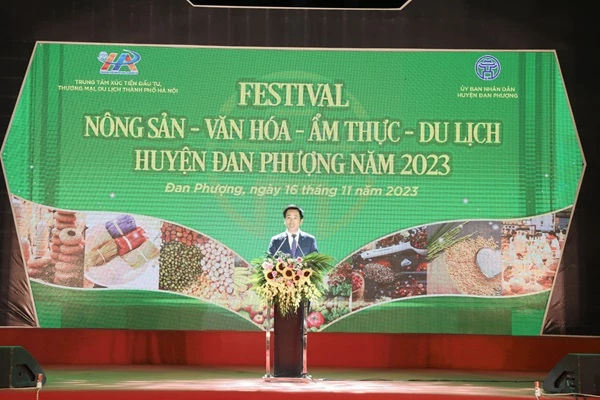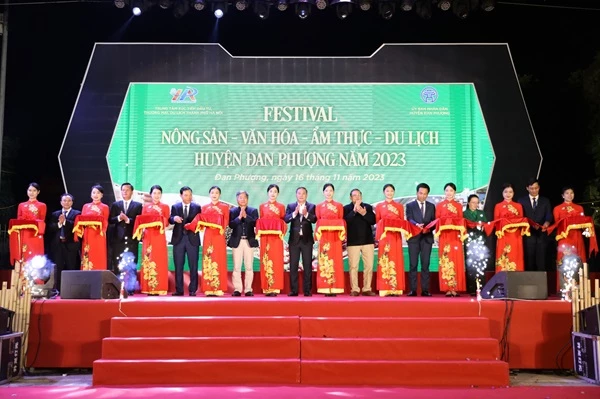 Event featuring over 1,000 product lines, processed foods, standard OCOP products, handicrafts, traditional craft villages of Dan Phuong district, units of Hanoi City, and 20 provinces and cities nationwide, with 90 booths from nearly 100 businesses.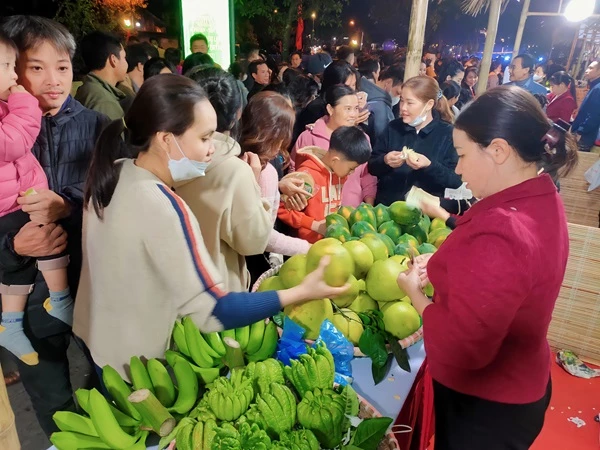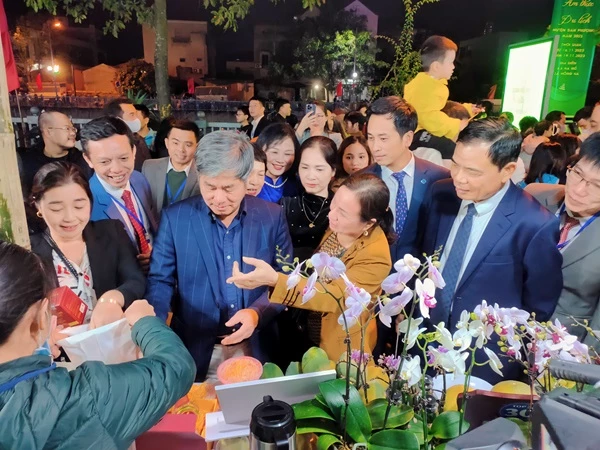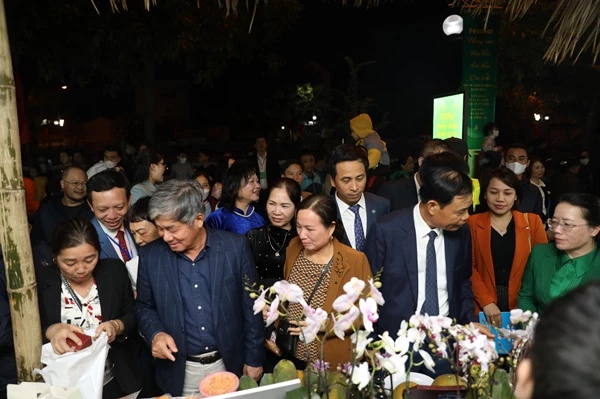 Delegates visit the festival's booths.
The festival area is exquisitely designed, consisting entirely of open space and adorned with numerous miniature models and representations of rural and agricultural life, all of which are associated with agricultural tourism and convey a strong sense of place in order to entice attendees to participate in festival activities.
This event also serves as an opportunity for the Dan Phuong District People's Committee to coordinate the 2023 Culture, Cuisine and Tourism Festival, which aims to showcase the district's socio-economic, cultural, and tourism progress via cultural activities, the introduction of OCOP products, ornamental creatures, agriculture, handicrafts, and craft villages.
Throughout the four-day festival period (16–19 November), individuals and visitors are invited to partake in the cultural promotion space and partake in an abundance of enriching activities, including culinary festivals, drawing experiences, kite-flying festivals.
The program is anticipated to provide participating units with a broad platform to advertise ecotourism-related brands, products, and agricultural models to consumers and visitors. This ultimately aids in the augmentation of brand value, the conservation of traditional craft villages, and the expansion of OCOP product offerings linked to regional tourism.
Thuy Duong
End of content
Không có tin nào tiếp theo