'Ao dai' as inspiration for the new terminal at Tan Son Nhat airport
DNVN - Terminal T3 of Tan Son Nhat International Airport will feature a design inspired by the 'Ao dai' (Vietnamese traditional long gown), one of the country's cultural symbols.
Central bank is prepared to provide financing for economic growth and recovery / The proportion of online public services increases by 1.6 times
The Airports Corporation of Vietnam (ACV), the project's investor, recently completed and approved the terminal's design and organized bidding to select contractors, with construction set to begin in Q3 of this year.When completed, Terminal T3 will resemble the flap of the Vietnamese "Ao dai", with a softly curving roof that extends from the terminal to the garden at its center.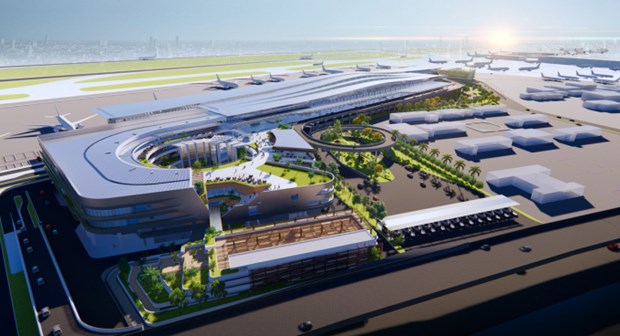 Design of Terminal T3 (Photo: ACV).
The construction of Terminal T3 has been ordered to begin in the third quarter of 2022, and the facility is expected to be operational in September 2024.
PM Pham Minh Chinh asked the Ministry of National Defence to work with relevant parties to hand over 16,05 hectares of land under its management for the terminal project and an additional 11,89 hectares for the construction of a road connecting nearby Tran Quoc Hoan and Cong Hoa roads in Tan Binh district in July.
The Government approved the T3 terminal project in 2020 at a cost of 10,99 trillion VND (470.5 million USD) to be funded by the Airports Corporation of Vietnam (ACV). It is expected to take 37 months to complete the project.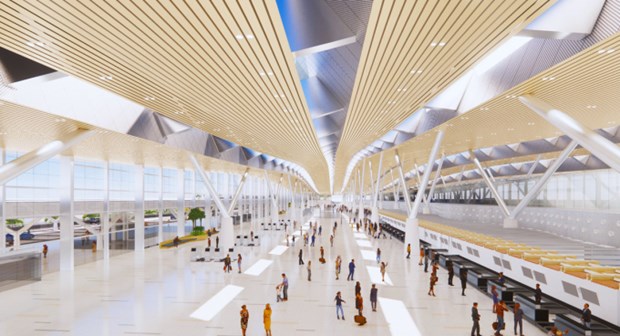 Design of Terminal T3 (Photo: ACV).
According to the Prime Minister's Decision 657/QD-TTg, dated May 19, 2020, which approved the project, it will be able to accommodate up to 20 million passengers annually once it is up and running. The new facility will handle domestic flights, relieving pressure on the currently overcrowded Terminal 1 and enhancing service quality.
Có thể bạn quan tâm
End of content
Không có tin nào tiếp theo