PR Newswire organizes the National Public Relations and Communications Awards 2020 in Vietnam
DNVN - PR Newswire Vietnam has just announced the PR & Communication Awards nationwide 2020. The awards are in honor of excellent communication campaigns of the year and recognize leading participants in the public relations industry.
Vietnam's stock market 2020: A promising year ahead / Vietnam: Foreign capital is expected to flow into affordable housing market in 2020.

PR Newswire organize National PR & Communications awards 2020 in Vietnam.
The winners will be honored at an awards ceremony taking place in Ho Chi Minh City on April 13, 2020.
National PR and Communication Awards are designated for all organizations and agencies. Consisting of 10 categories, the awards represent aspects of public relations and communication. The award categories are as follows:
- Multimedia Award
- Content Award
- Media Award for Social Activities (CSR)
- Global Media Campaign Award
- Press Relation Campaign Award
- Breakthrough Media Award
- Internal Brand Award – External Impact Award
- Brand promotion Award
- Internal Communications Award
- Communication Crisis Handling Award
The Public Relations and Communication Awards is a platform to honor public relations organizations and experts in Vietnam, including initiatives from local and international companies. The awards also aim to promote best practices in Vietnam's dynamic public relations industry.
As one of the leading emerging economies in Southeast Asia, Vietnam has witnessed strong economic expansion thanks to its transformation into a strong global manufacturing and investment center. These developments have encouraged many Vietnamese companies to build their brand presence internationally in recent years. On the other hand, many foreign companies are targeting the Vietnamese market. This business trend have led to a growing need for even more sophisticated and diverse communication services.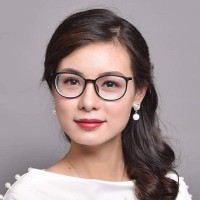 Ms. Le Mai Anh - Country Director of PR Newswire Vietnam.
Ms. Le Mai Anh,
Country Director of PR Newswire Vietnam, said: "Over the past two years, we have seen many companies in Vietnam shift their focus from a regular communication channel to a third-party media channel that helps enhance the credibility of the company's campaigns and content. With this National Media and Public Awards award, we will introduce positive campaigns to audience and foster a vibrant public relations community in Vietnam. "
PR Newswire will receive nominations from February 3, 2020. Candidates can submit online forms for their respective categories at (https://vn.prnasia.com/award/2020/vn/). Deadline for submitting entries is March 25, 2020. Submissions will be considered and shortlisted before nominations are revealed on April 13, 2020.
Submissions will be judged by an independent panel of reputable industry leaders and senior media experts. Details of the jury list will be revealed in the coming months. Each award category will be evaluated based on the main criteria including the originality and business impact of the campaigns.
The final round and the winner will be honored at a ceremony and gala dinner at Sofitel Saigon Plaza in Ho Chi Minh City on April 13, 2020. The results will also be published on PR Newswire's social media and online platforms for a global network of media and journalists.
PR Newswire with over 60 years of experience, has the largest media distribution network in the world, covering more than 300,000 media agencies in more than 170 countries with more than 40 languages. In June 2018, PR Newswire expanded its footprint in Asia-Pacific with the opening of an office in Ho Chi Minh City. Since its inception, PR Newswire Vietnam has accumulated a strong local distribution network with more than 800 domestic and international media partners and more than 5,700 journalists. PR Newswire has also partnered with Vietnamese businesses and corporations, from industries such as tourism, technology and finance, to share their business news with the world.
Có thể bạn quan tâm
End of content
Không có tin nào tiếp theo