Vietnam's yarn, textile and garment industry: Why do things stand on the brink of bankruptcy?
DNVN - According to the Vice Chairman of Vietnam Textile and Apparel Association, Vietnam's textile and garment industry is facing a tremendous challenge due to the loss of orders to India and Bangladesh. Therefore, a number of textile and apparel enterprises are in the state of loss and risk of bankruptcy.
Vietnam's stock market 2020: A promising year ahead / Vietnam: Foreign capital is expected to flow into affordable housing market in 2020.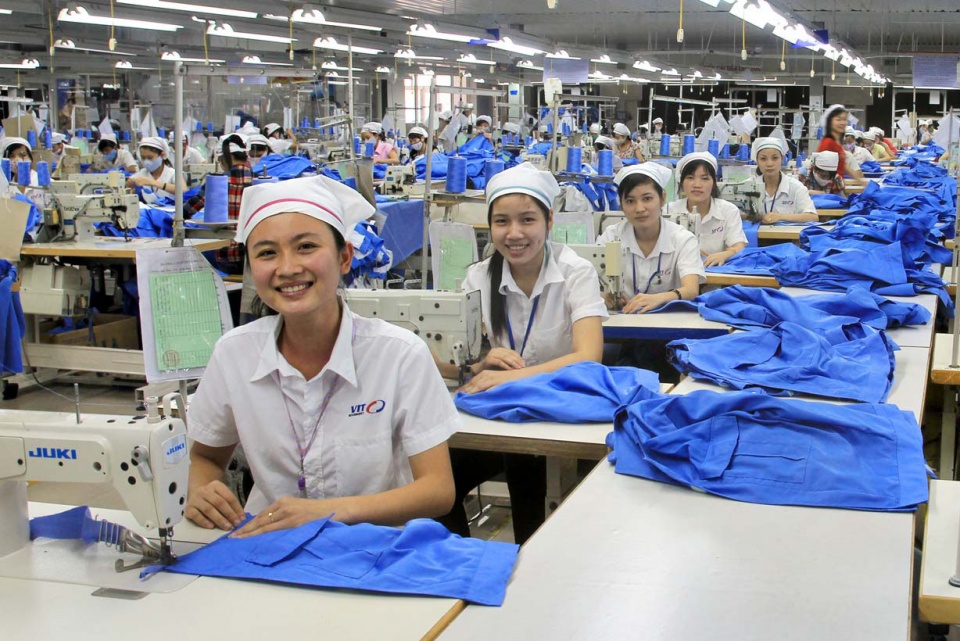 Vietnam's yarn, textile and garment industry are short of foreign orders.
Có thể bạn quan tâm
At the XII Regional Cooperation - Connection and Enterprise Development Forum, held on December 18, 2019 in Phu Tho Province, Mr. Nguyen Xuan Duong, Chairman of Hung Yen Business Association - Vice Chairman of Vietnam Textile and Apparel Association Nam said that, in 2019 Vietnam's yarn and garment enterprises faced many challenges, which were difficult to overcome themselves to maintain the growth rate as in previous years.
In the past ten years, Vietnam's textile and garment industry has continuously grown at an average rate of over 15% per year, attracting and creating millions of jobs. This year, however, the garment industry is short of orders, the processing price has dropped unprecedentedly; the yarn industry has been discounted and cannot sell goods; the textile industry cannot develop because of lack of capital, technology and foreign investment.
Vietnam's textile and apparel industry loses orders to India and Bangladesh
"The objective reason was that Vietnamese garments lost competitive advantage to other export countries, including India and Bangladesh. These two countries have the same export turnover as ours in 2018 (about US $ 35 - 37 billion) but they now have better comparative advantage.", said Mr. Duong.
For example, the minimum wage of India and Bangladesh is only 100 - 120 USD, while that of Vietnam is over 200 USD. They also have many policies to support Textile and Garment enterprises, such as refunding VAT at a high rate, providing low credit interest rates, and special water treatment for textile industry. In addition, the Rupee and Taka against the US dollar continuously decreased, so that their products were always cheaper. As the result, outsourced orders in Vietnam have been shifted to India and Bangladesh since the end of 2018.
Besides, Chinese textile manufacturers have adjusted their import plan due to the U.S.-China trade war, so Vietnam's yarn producers have also been significantly affected. At the same time, the Yuan depreciated by over 10% against the US dollar, so the Vietnamese yarn's price increased and the amount of exported yarn have dropped quite deeply.
There are many businesses which have experienced hundreds of billions of losses and many other are at risk of closure or bankruptcy", said Mr. Duong.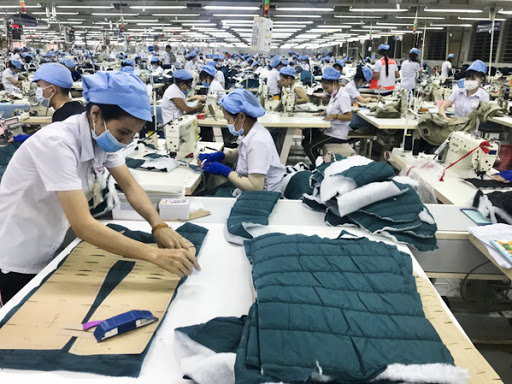 Many Vietnamese Textile and Garment enterprises are in the state of loss or at risk of bankcruptcy.
Policy is "binding" the Vietnam Textile and Garment industry
Vietnamese Textile enterprises are small in scale and weak in performance. Therefore, the average labor productivity is lower than that of other countries in the region. Meanwhile, the minimum wage and other costs (insurance, union fees…) are constantly increasing, at a much higher rate than the increase in labor productivity. Therefore, the textile enterprises are gradually losing their competitiveness.
On the other hand, Vietnam's Labor policies have failed to keep pace with the market economy, because overtime for employees are tightened (Vietnam 200 - 300 hours/year; China 600 hours/year and Japan 720 hours/year). This, therefore, makes employers to break the regulations in order to develop. Beterwok once recommended customers to make contracts with other countries because of this issue.
At the same time, an employee is entitled to terminate the labor contract in all cases with a short notice, while the employer still has to fulfill all kinds of payment without compensations for themselves. This has led to the situation where employees proactively jump from one enterprise to another, causing too much labor disturbance to Textile and Garment enterprises (a labor-intensive type of business).
In addition, Vietnam's textile and apparel industry cannot take advantage of tax reduction opportunities for exports, although Vietnam has joint many multilateral trade agreements such as CTTPP, EVFTA or bilateral agreements like Vietnam – Japan and Vietnam - Korea. The reason is that Vietnamese textile and apparel goods are only exempted or reduced from taxes if the fibers (or fabrics) are made in Vietnam.
What Textile Enterprises are doing and what they need?
At the moment, Vietnam's Textile and Garment industry are focusing only on renovating technology and equipment in the direction of modern advanced technology 4.0; and training employees to increase labor productivity. However, this effort can only increase productivity by 5-7% per year, which is not enough to compensate for the increase in the minimum wage every year.
What they need now is a reform in administrative procedures and supportive policies including access to capital, land, water and technology. They also seek for changes in the labour regulations, so that employees can have more ovetime to work. Nevertheless, a close attention of the government on helping business promotion and guidance with international law would be very helpful when Textile and Garment companies join global markets.
Nguồn: https://doanhnghiepvn.vn/kinh-te/nganh-soi-det-may-viet...
Nguồn: https://doanhnghiepvn.vn/kinh-te/nganh-soi-det-may-viet-nam-vi-sao-dieu-dung-dung-ben-bo-vuc-pha-san/20191217112156345
Hoang Lan