Prime Minister Nguyen Xuan Phuc highly appreciates the role of Vietnam Association of Small and Medium Enterprises and committed to facilitate SMEs
DNVN - December 26, at the Government Office, Prime Minister Nguyen Xuan Phuc received more than 100 typical member enterprises of Vietnam Association of Small and Medium Enterprises (VINASME), the Prime Minister affirmed that the government would always accompany SMEs and create favorable mechanisms to support them.
USAID supports Vietnamese small and medium-sized enterprises to increase export capacity / Italy wants to share experiences of small and medium enterprises management with Vietnam
Attending the meeting were leaders of ministries, VINASME and more than 100 typical enterprises of the country.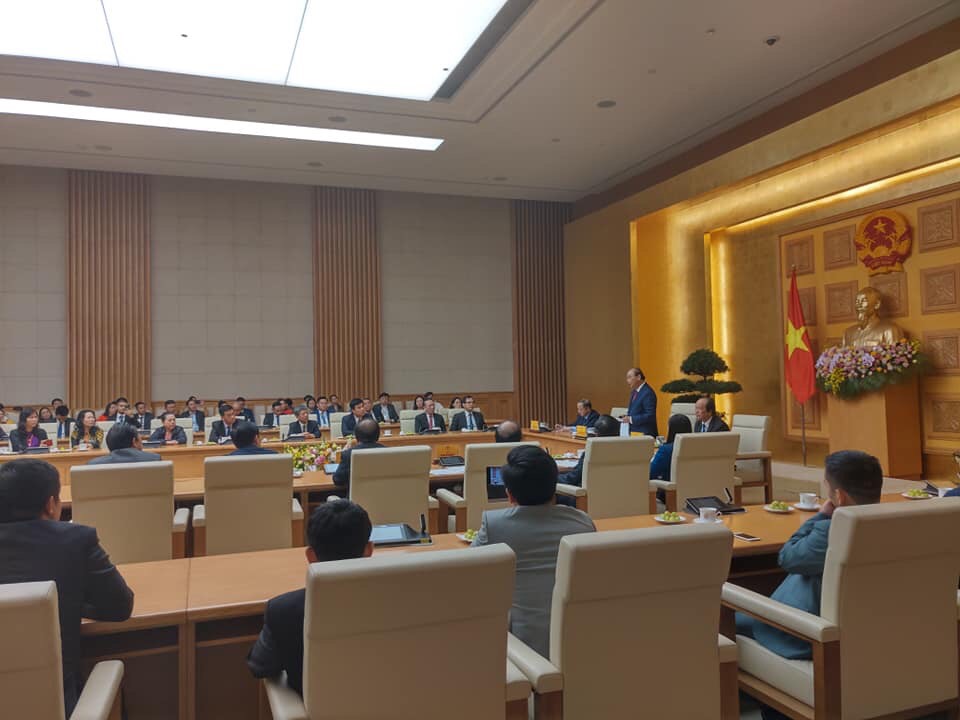 The Prime Minister speaks at the meeting. Photo: Hoang Lan
According to Mr. Nguyen Van Than, Chairman of VINASME, the Law on Supporting SMEs has been in existence for 2 years but has not yet brought about practical effects, so it is recommended that the government consider and revise the regulations and policies in order to access to businesses more effectively. Recently, VINASME has signed a memorandum of cooperation with some domestic banks to help member enterprises borrow money, but in reality, it was difficult because the regulations were quite strict.
The association also proposed that the government should classify between small, micro and medium enterprises in order to issue the right and appropriate support policies to each individual. In addition, it is necessary to promulgate regulations on mandatory conversion into enterprises for medium and large-sized individual business households to ensure fairness. This will help Vietnam achieve 1 million enterprises by 2020, while increasing the budget for the state.
The government also needs to consider transferring some public services to associations, because it will greatly reduce business procedures and costs. In addition, attention should be paid to developing the "night economy" because this is a big source of revenue and a driving force for the development of the tourism industry, creating millions of jobs for workers.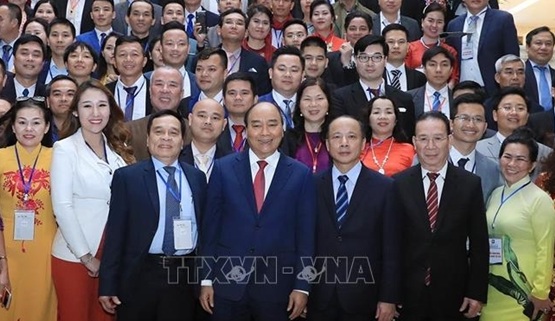 The Prime Minister with entrepreneurs. Photo: TTXVN
Recognizing the opinion of VINASME, Prime Minister Nguyen Xuan Phuc affirmed that the government is very aggressive in creating a favourable business environment for enterprises. However, the reality is still stuck in the implementation stage, especially at the local level. Therefore, the Prime Minister assigned the Office of the Government, Ministry of Planning and Investment, coordinated with VINASME to summarize the issues of business community and submit it to the government to solve and create a more favorable mechanism.
The Prime Minister also wants the business community, especially SMEs, to accompany the government to make Vietnam a powerful nation. The Prime Minister congratulated VINASME to has successfully completed all assigned tasks, and noted all the efforts of enterprises in the context of global economic difficulties today.
Có thể bạn quan tâm
Hoàng Lân
End of content
Không có tin nào tiếp theo