THACO promotes overseas sales of automobile tweezers
DNVN - As the largest enterprise of supporting industry in Vietnam, THACO not only constantly increases the localization rate of automobile products but also promotes the export of spare parts, with Auto tweezers are one of the key export products.
Vietnam's stock market 2020: A promising year ahead / Vietnam: Foreign capital is expected to flow into affordable housing market in 2020.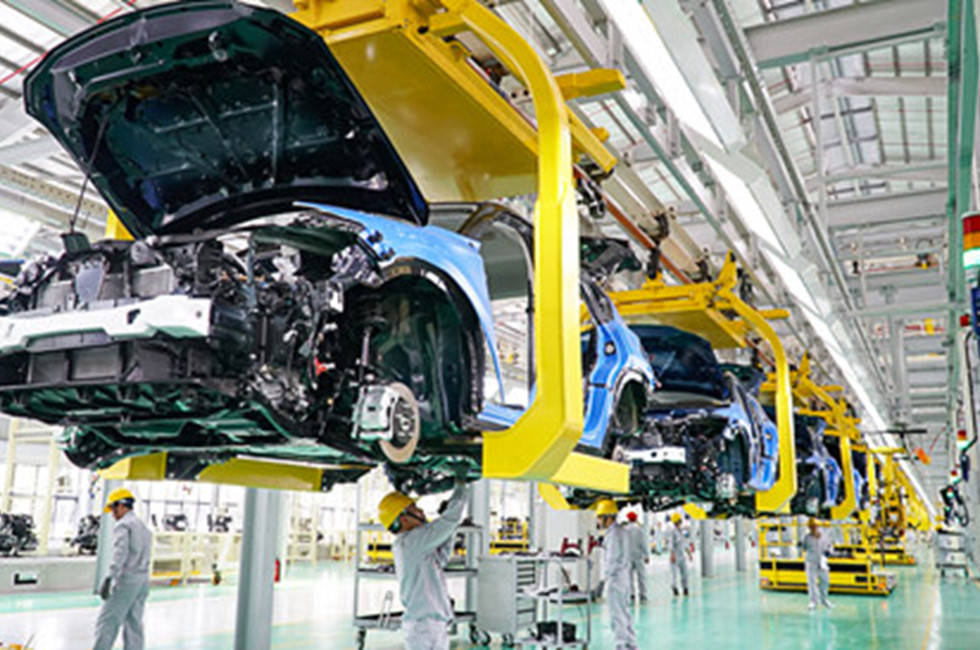 Inside of THACO car manufacturing factory.
Through the joint venture and cooperation with Daewon Group (Korea) - the first-class supplier of Hyundai and Kia automobile manufacturers, THACO has mastered the transferred technology, successfully manufactured and supplied global standard tweezers.
Invest in automatic machines and gradually build smart factories
In 2015, THACO cooperated with Daewon, received technology transfer and built a Tweezers factory at THACO Chu Lai Industrial Park, Quang Nam Province.
The factory covers an area of ​​2 hectares, with a capacity of 12,000 tons of tweezers / year. It is also equipped with advanced technology lines and automatic machinery such as: hydraulic shearing machines, ear coils, and ear shape shaping devices / coil ears, tapered rolling furnace, tweezers head shaping device, tweezers furnace, profile tweezers / short-leaf tweezers, ram furnace, ball-bearing-dip coating system ...
In particular, the heat treatment stage is equipped with fully automatic equipment and technology equivalent to the most modern tweezers production line of Daewon. Products arestrictly tested to ensure the quality is suitable for the conditions of use in Vietnam and meets the requirements of export markets.
The factory built a production management system based on digitalization through the investment of supervisory control system, data collection – SCADA and data analysis system, production management – MES. These tools have helped improve production capacity and reduce 5% of annual product costs.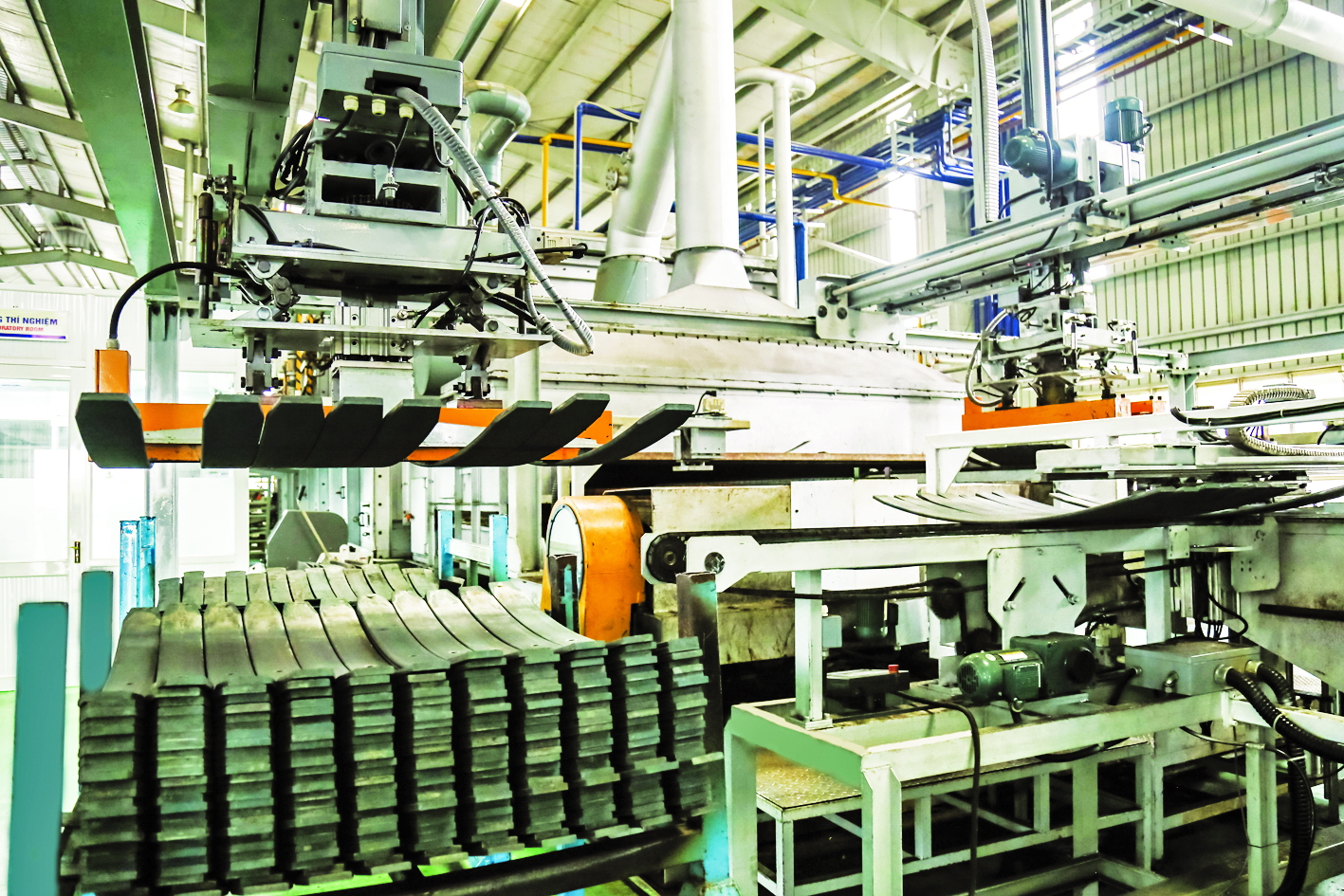 THACO has mastered advanced technology in designing and manufacturing different types of Tweezers.
Promotes overseas sales of automobile tweezers
Based on Daewon's technology transfer, the factory has mastered the design, manufacturing process and maintenance of a wide range of tweezers products for domestic and export markets.
Raw materials are imported according to standard JIS G 4801: 2011 (Japan), and carefully designed and tested according to standard JIS B 2710. Therefore, THACO's products are of the same quality as tweezers manufactured in Korea. With the advantages of large elasticity, high durability, good load capacity, smooth operation, flexible in different terrains, THACO's tweezers are used on many types of vehicles such as dump trucks, buses and trailers... The main products include light truck tweezers (Kia, Hyundai), medium truck tweezers (Ollin), dump trucks (Forland), semi-trailer tweezers. THACO not only sell to domestic enterprises but also export to South Korea, Australia, Germany, Dominica..., of which South Korea is the key market. In 2019, the factory exported 2,200 tons of tweezers and expected to export more than 5,100 tons in 2020.
To increase the localization rate and customer demand, THACO will develop new products such as heavy truck tweezers, parabolic tweezers, spring tweezers and balance bar. THACO will also invest in machines and equipment for R&D and design capacity building.
In addition, THACO and Daewon are setting up THACO DAEWON tweezers joint venture company with the strategic goal of becoming a tweezers manufacturing base in ASEAN, then increasing exports to Korea, Europe, the Middle East and South America. At the same time, THACO is expanding its domestic business market by providing tweezers in the OEM supply chain and boosting after-sales service in the country and Southeast Asia.
End of content
Không có tin nào tiếp theo