PropertyGuru beats prospectus forecast in 2019 and delivers 24% revenue growth
DNVN - The Group maintains its strong leadership position in Southeast Asia with 59% market shareVietnam, 20 May 2020 – PropertyGuru Group ("PropertyGuru", or the "Group"), Southeast Asia's leading property technology ("PropTech") company, today announces its results for the financial year ending 31 December 2019.
GoViet 'bumper' on Lunar new year, the number of booking increased by 43% compared to last year / VINASME and SHB bank agreed on the comprehensive cooperation content in supporting SMEs
Financial highlights: Delivered 24% y-o-y revenue growth – fourth consecutive year of high growth despite tough real estate markets: Strong top line growth with Group revenue of S$88.4 million (FY18: S$71.5m); 64% increase y-o-y in EBITDA to S$8.6m (FY18: S$5.2m); Group operating free cash flow of S$14.2 million
Operational highlights: Group continues to be the clear market leader in Southeast Asia with 59% market share* (4x nearest player). Lead in Singapore with 75% and Vietnam with 69% market share. Continued investment and progress against growth strategy: Launched mortgage marketplace in Singapore - PropertyGuru Finance, Platform refresh in Vietnam – Batdongsan.com.vn, Deepened offerings with PropertyGuru FastKey, end-to-end sales enablement solution for property developers.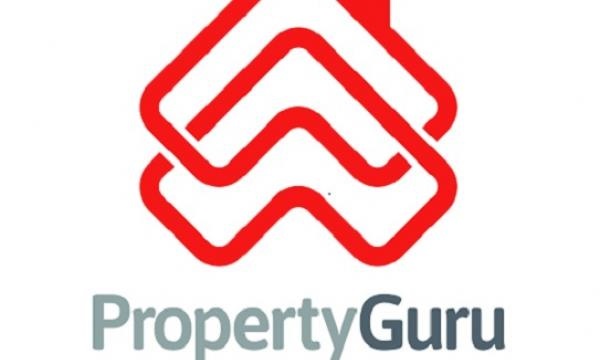 "I am delighted to report these results for the Group. 2019 was our fourth straight year of strong business performance. As anticipated, we have seen strong top line growth across all our key markets and delivered further improved EBITDA and operating cashflow. Our unit economics look solid, execution was robust, and our strategy for the future is
ambitious.
We are in the business to help property seekers 'Find.Finance.Own' their home. We have started 2020 with the launch of our mortgage marketplace in Singapore, 'PropertyGuru Finance' and given a major upgrade to the property seeker experience in Vietnam.
We have enhanced our offerings to provide data-driven insights as well as additional sources of income for our Agent partners. For property developers we have made significant enhancements to PropertyGuru FastKey. Today, with FastKey we bring fully immersive views and walkthroughs of apartments and entire projects, set within cityscapes, with the ability to show real-time availability, straight to the screens of property seekers who are home-bound given Covid-19. Our solution enables the property developers to start
marketing their projects much earlier, even before constructing the sales gallery or show flat.
Our leadership team is unparalleled in experience and pedigree in the region. Our strong financial position has enabled us to invest aggressively and smartly, to build what is today an integrated and differentiated technology platform that caters to the unique opportunities in Southeast Asian markets. We are positioned for strong sustained growth when we all emerge from this challenging Covid-19 crisis," Hari V. Krishnan, CEO & Managing Director, PropertyGuru Group said.
PropertyGuru achieved robust operational growth in the year, across its core markets. The Group achieved strong revenue growth, up 24% y-o-y across the Group underpinned by solid growth in KPIs and focused cost control.
The Group remains the #1 online real estate marketplace in with 59% market share*, significantly more share than that of the next player in Southeast Asia. In Singapore, the Group leads with 75% market share* and in Vietnam with 69% market share*. We continue to find ways to leverage our expanding agent network in Southeast Asia and China. During the year, we further developed our powerful cloud solution, PropertyGuru FastKey, designed to automate and streamline the entire property sales process from launch to close of sale.
Currently, PropertyGuru FastKey serves over 500 developer projects in the region.
Technology underpins the service offering of PropertyGuru. As a data and technology driven Group, we continue to invest heavily in our platform to provide market leading features and functionality. Over the past three years, we've invested more than 170,000 development hours via our dedicated R&D staff.
Our mobile platform was a market-first and has driven user engagement. Today, PropertyGuru apps. have over 5.7 million downloads, with 74% of our customers now accessing our platform from a mobile device. Our latest introduction to the market is PropertyGuru FastKey 'StoryTeller' – a new digital feature that fully digitizes an entire project with its surrounding cityscape as well as the apartments into 360 degree rich immersive experience before any construction begins. This feature brings the apartments and entire projects
to the property buyer's doorstep to select and view units based on their preference and as per real-time inventory availability in the project. Buyers can also reserve interest in a unit through their property agent.
Property developers can start marketing their project early, as StoryTeller converts their project plan into 360 degree immersive experience. Checkout projects and apartments in 360 degree rich immersive experience walkthrough with PropertyGuru FastKey StoryTeller here.
Support to communities during Covid-19
During this crisis, our home and our community matters the most. PropertyGuru are actively monitoring our communities across Singapore, Vietnam, Malaysia, Thailand and Indonesia, making sure we follow public health authority recommendations and enabling local housing markets to adapt to these evolving conditions.
Protecting our customers: Lockdowns and travel bans triggered homelessness in the short-term for many in Southeast Asia. We are canvassing support to help people whose lives have been disrupted with #LendASpace and #NeedASpace in each of our markets.
PropertyGuru has introduced dedicated content hubs with our evidence-based insights so homeowners and home seekers can confidently navigate the property market in these rapidly evolving times - Singapore, Vietnam, Malaysia, Thailand and Indonesia.
Standing By Our Partners: To help our agent, developer and financial institution partners tide through this period, we have rolled out a raft of support measures such as reducing prices, providing validity extensions on products, launching innovative tech to help them bring the property viewing experience right to a home seeker's fingertips, introducing added income streams, as well as providing free access to critical resources.
PropertyGuru Group is Southeast Asia's leading property technology company and the preferred destination for 24.5 million property seekers to find their dream home, every month. PropertyGuru and its group companies empower property seekers with the widest option of more than 2.7 million homes, in-depth insights and solutions that enable them to make confident property decision across Singapore, Malaysia, Thailand, Indonesia and Vietnam.
PropertyGuru.com.sg was launched in 2007 and revolutionised the Singapore property market by taking it online and made property search transparent for the property seeker. Over the decade, the group has grown from a regional property media powerhouse to a high-growth technology company with a robust portfolio of No.1 property portals across its core markets; award-winning mobile apps; best-in-class developer sales enablement platform, FastKey; and a host of industryleading property offerings including Awards, events and publications across Asia.
Quyen Pham
End of content
Không có tin nào tiếp theo